Emma & Adam get wed! Here are some lovely film shots from their wedding day. I love shooting with film, yes its unpredictable and nerve wracking. But when it works, IT WORKS. You can't beat how film looks, warm tones, grain and light flares. You can create the 'film vibe' in post, using digital but the process in shooting film is rewarding.
I've known Adam and Emma, since I met my husband, his best friends have become mine. Emma was my bridesmaid and I was hers. So I wasn't their official photographer for the day, as I was a part of their bridal party, but I wanted to give them a little gift/memory. Some candid film shots of their friends and family on their day having a blast, will brighten up any day.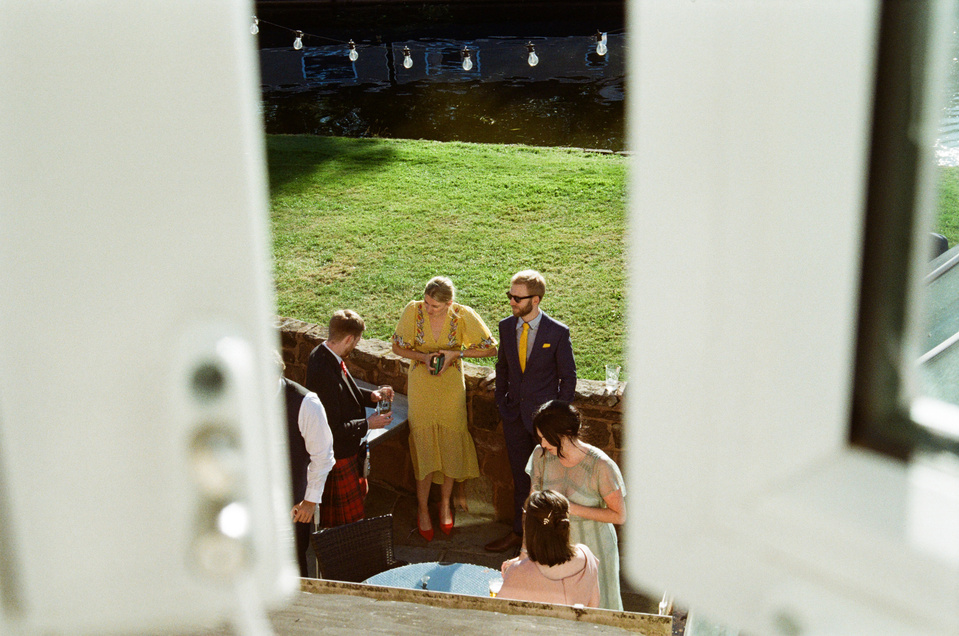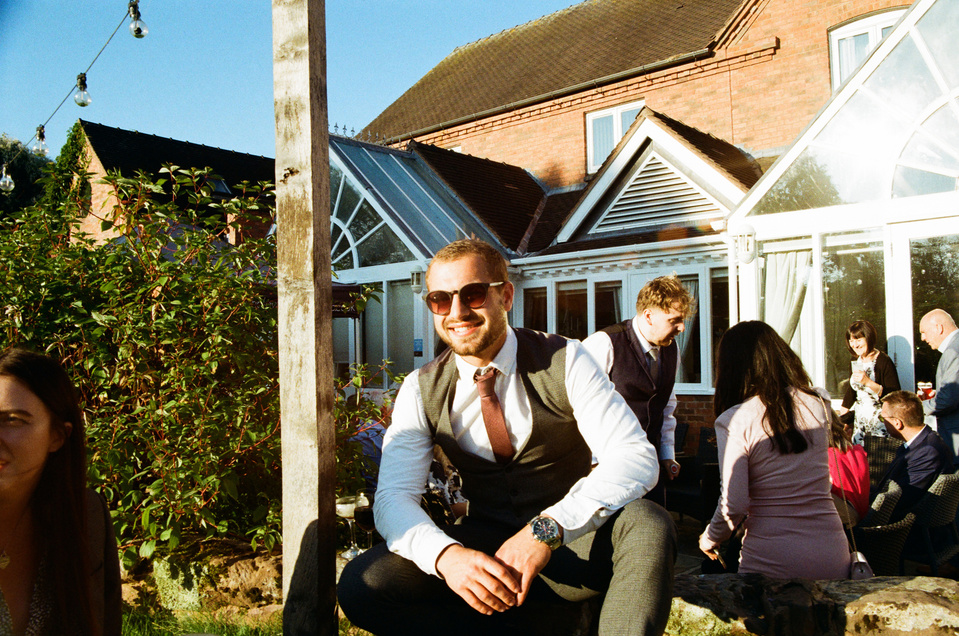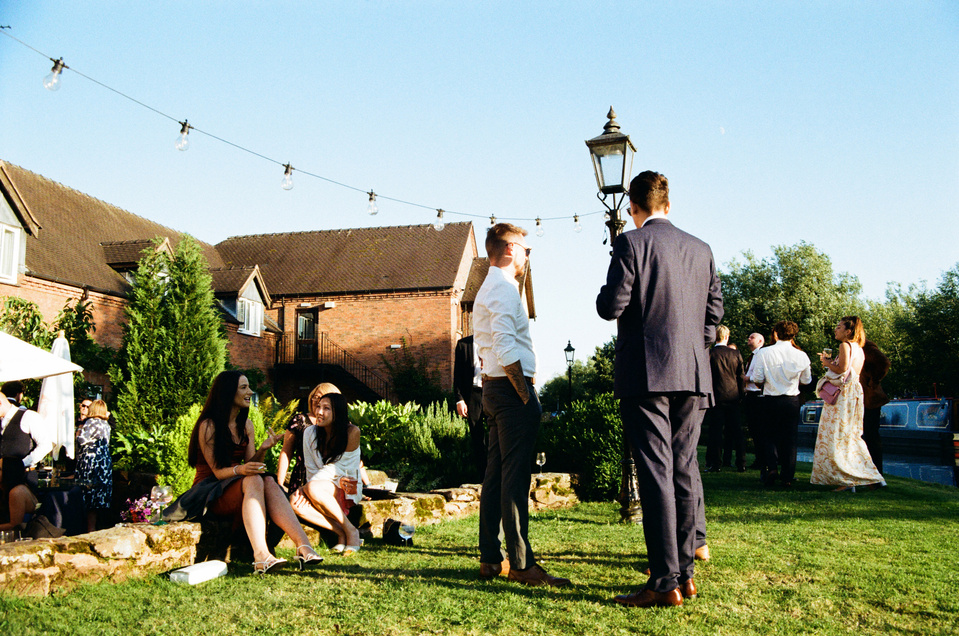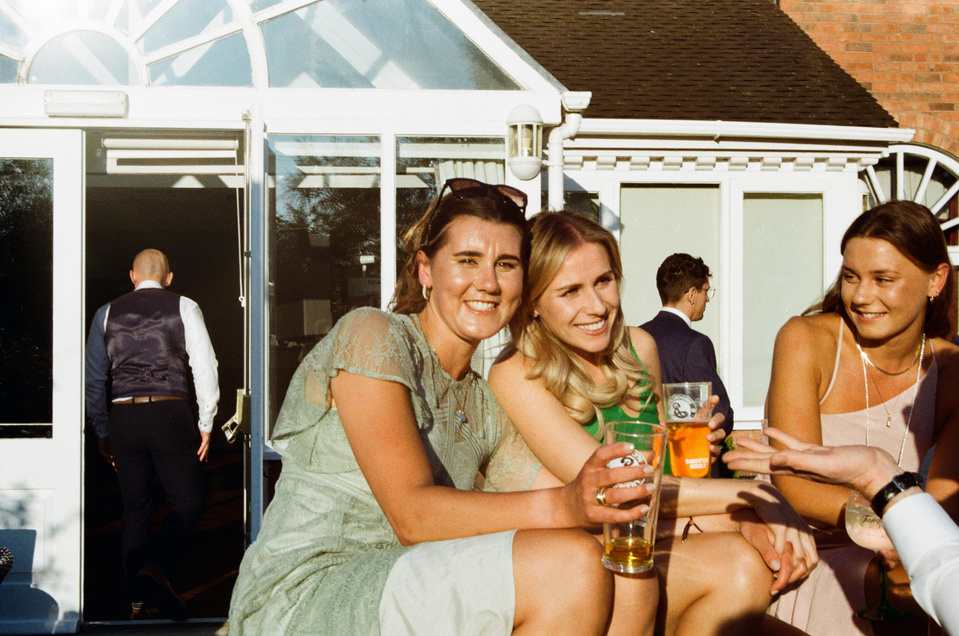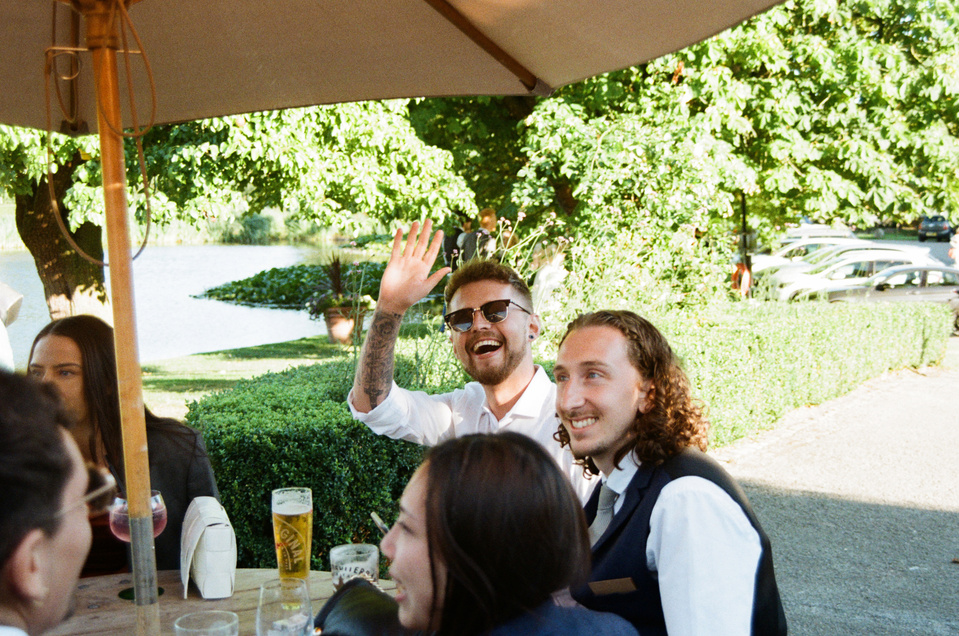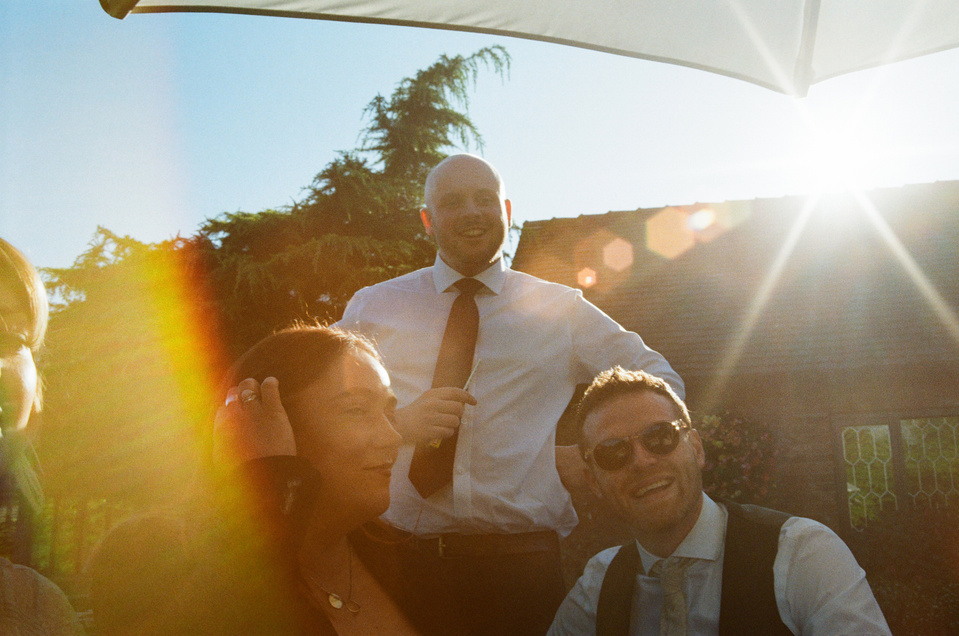 "Oh Sophie I love them all so much"
Emma
For weddings I shoot trusty digital, if you book me, you will receive hi res jpegs when your gallery is ready. However if you would like to add film images onto your package, for £100 I shoot and develop approx 48 images, which you will receive hi-res copies within your online gallery. For any more information visit my wedding page and you can get in touch with any questions.