O H H E Y 👋
Congratulations on your engagement and thank you for checking out my website! At the moment, you are probably overwhelmed on how many wedding photographers there are, and spoilt for choice. When choosing my own wedding photographer, I asked myself, do they produce imagery we love? and do they come within our budget? Once those questions are answered, I will always advice a call or face to face meeting to see if the photographer is for you.

Just a little bit about myself.​..
I live in Manchester with my husband and family. The things I love is to run, travel, visit new cities, spend time with family, meet new people and time to time a yoga session. From a young age I have always been interested in fashion. I imagined myself designing collections to be showcased at London Fashion week and I would say I have always been creative and a dreamer.
I went to Salford University to study Fashion Design. The course was a combined course which included fashion photography and styling. In my second year I found my passion for Photography. I love capturing a moment and getting an instant result. I graduated University in 2011 with a 2:1 degree in Fashion Image Making & Styling which was one of my proudest moments and the start of my career.
Since I left University my camera has never left my hands. Weekly I have been shooting fashion campaigns, working with small to large brands, editorials or capturing couples special day. My work has been published in independent magazines such as Stell Magazine but also, my work has been published in larger platforms for example, Italian Photo Vogue, and Vintage Life Magazine. I have loved seeing my work on billboards!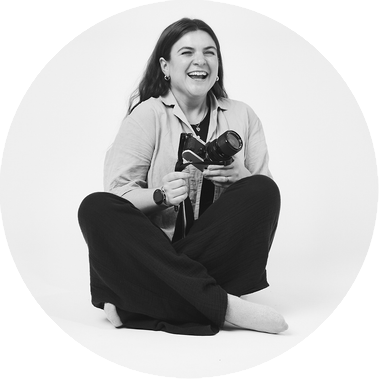 How would I describe my style...

As a wedding photographer I love to shoot with natural light. I am a creative photographer and fully understand composition and quality imagery. I work in an unobtrusive manner which allows me to capture spontaneous moments throughout your wedding. I shoot clean, sharp imagery aiming to capture emotion in each photograph.
What makes me different from anybody else...
I have a fashion commercial and editorial background and I have had the opportunity to work with big brands and celebrities. With it comes a lot of pressure and responsibility, and so far in my career I have dealt with it well!! 🤞🏻 Which is a brilliant trait to carry over to weddings, as you do only get married once. I have an eye for detail and a passion for photography but I will also be a calm presence on your day.
Do you shoot weddings abroad?..
What a lovely opportunity! I am available to shoot weddings abroad, travel expenses will be added, but what a photographers dream. I shot a wedding in Lake Como start of 2023 and it was amazing.
How much do you cost?..
I offer different packages based on how long you want photographs for. My prices vary from £440 to £1100, which all have a coverage time difference. You can see further information on my pricing page.
How do we book you?..
Get in contact with me (all contact details are on my pricing page). We will organise a zoom call or a face to face meeting to discuss your wedding day. Once you have made your decision, I just ask for a 25% non refundable deposit to secure your date. Your final balance is due 6 weeks before your wedding day.
Any Advice...
Once you have booked your venue, photographer is next on the list. Even though there are a lot of us, we do get booked up pretty quickly. Do lots of research and if they tick your boxes, get in touch. You can see my wedding portfolio on my wedding gallery.
If you feel I am the photographer for you, please don't hesitate to ask any questions.
Take a look at my packages and get in touch!