Harriet and Stefanos got married on Saturday 8th July at Manchester Art Gallery. The location oozes sophistication and romance. I was spoilt for choice for photo opportunities, wherever you turn, surrounded by beauty.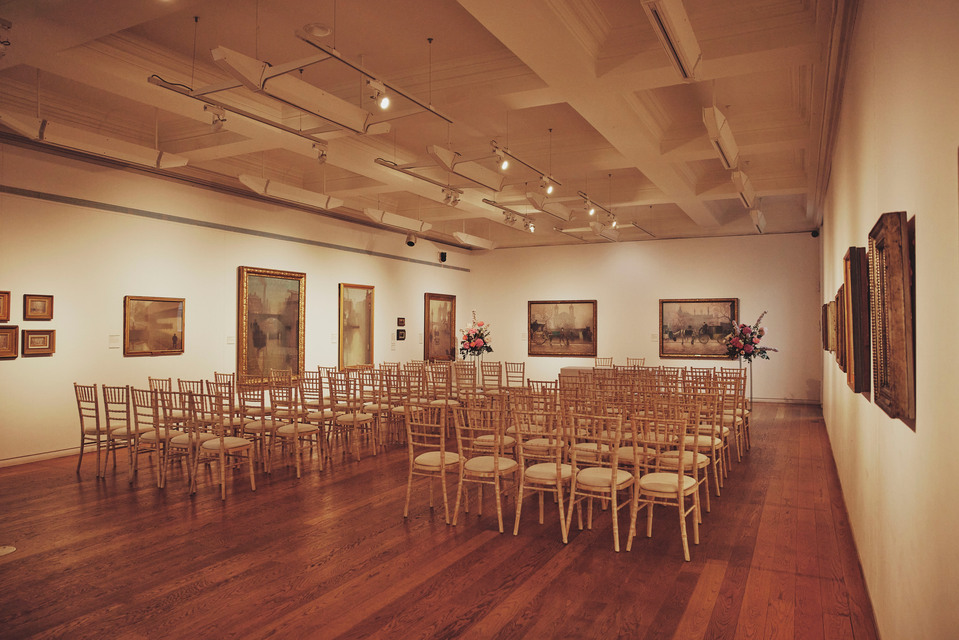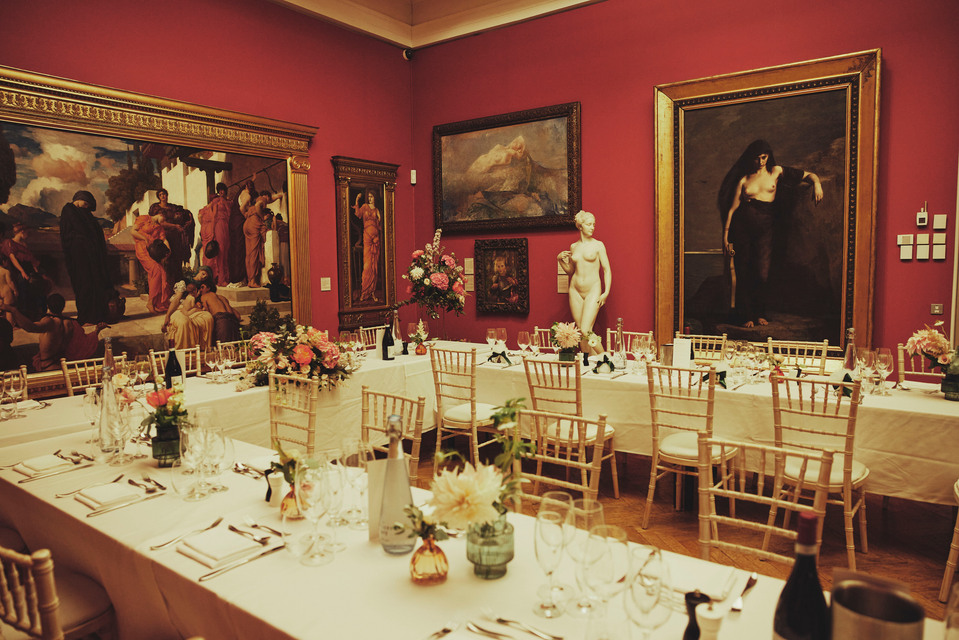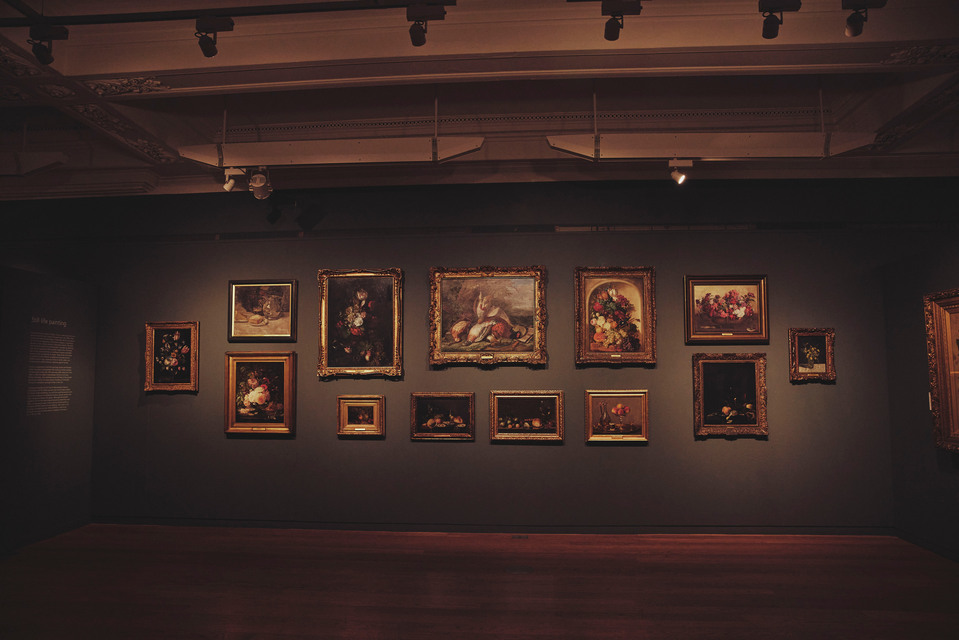 Harriet and Stefanos contacted me at the start of the year, we had a great chat and I was very excited to photograph their day. I could tell they would like a relaxed approach to the day but to ensure to get those details. To keep our minds at ease, we met at the venue a month before the day, to choose some locations for the formal photos.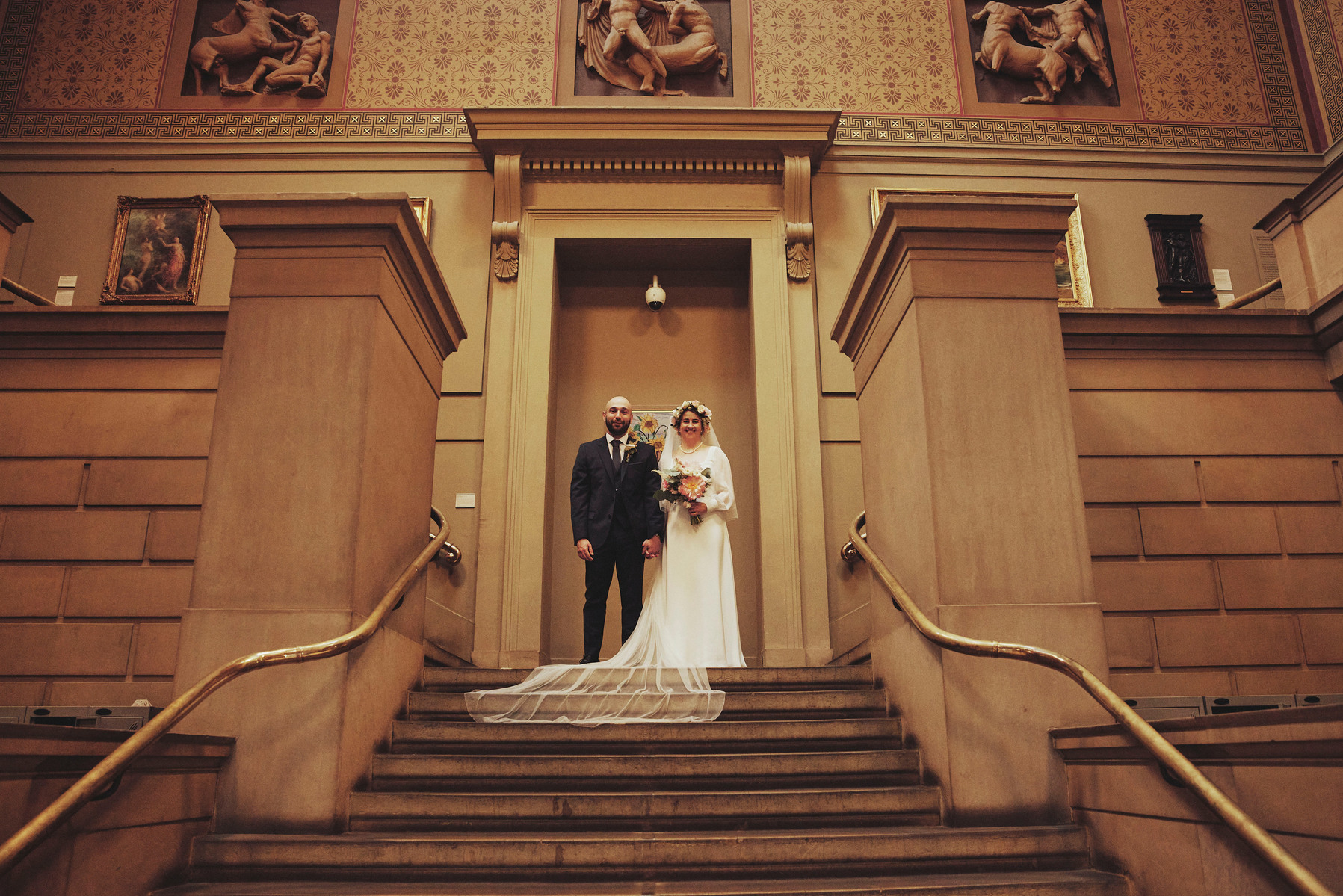 On the day, I arrived at MAG at 2.30pm, eagerly awaiting decor and flowers to be set and the guests to arrive. I love to get the little details, as well as your traditional posed imagery. Close up of flowers, location setting and candid spontaneous moments you may just forget.
I delivered Harriet and Stefanos full gallery 4 weeks after their wedding day. And got a marvellous response and review from them both:
'Sophie is a wonderful, extremely talented photographer and I am so happy that we found her for our wedding! All the photos are so warm and relaxed, and really reflected our wedding day. Looking through them, Sophie was clearly very thoughtful about where/when to take each shot, as she always seemed to have been in exactly the right place at the right time! She captured so many lovely, genuine moments, in addition to the formal photos. Before the day, Sophie was very responsive and we had several chats about the format and the photos we'd like. We also met up at the venue to plan some of the photos, which was really reassuring. Sophie is lovely and was a wonderful presence on our wedding day. I think her pricing is also very fair and great value for money, compared to other photographers we looked at. I really wouldn't hesitate to recommend her - you'll be lucky if she's free!!'